TGG Foundation has established following valuable association with organisations that are committed to transform the life of people in many ways. All our Associates follow the basic philosophy of Vasudhaiva Kutumbakam (the whole world is one single family).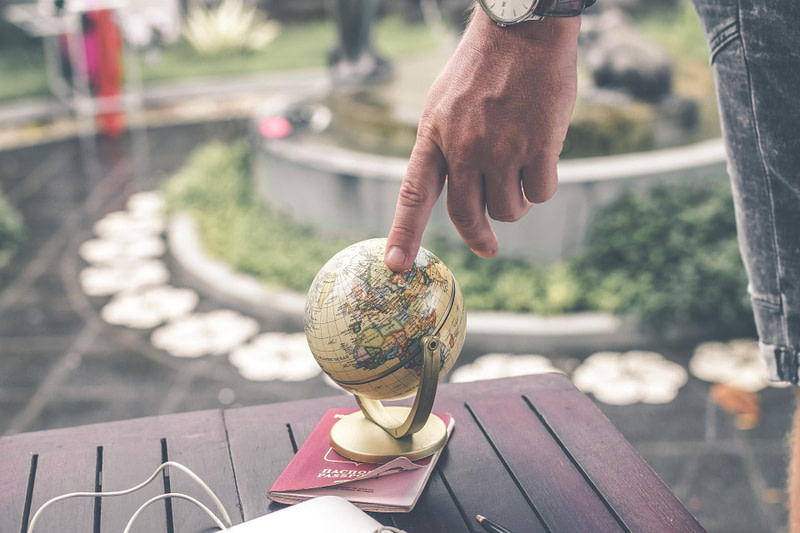 Uka Tarsadia University (UTU) – Bardoli, Gujarat​​
Globalization in the twenty-first century has necessitated the need for the creation of new centers of learning and higher education in the country. The establishment of UKA TARSADIA UNIVERSITY  was done in 2011 by the Bardoli Pradesh Kelavani Mandal with the help of a generous donation from philanthropic NRIs to fulfill the demands of quality education. The Bardoli Pradesh Kelavani Mandal (BPKM) is a highly reputed, philanthropic education and registered public trust, established in 1960 to cater to the educational needs of the tribal belt of South Gujarat region. The Uka Tarsadia University was established under Gujarat Private University (Amendment) Act No. 25 – 2011 Government of Gujarat and approved under section 22 of UGC Act 1956, situated at Maliba campus, Bardoli-Mahuva Road, Tarsadi-394350. Tal: Mahuva, Dist: Surat, Gujarat. The UTU is having 19 Institutions/Departments and over 12000 students are studying in various programs. Uka Tarsadia University is also nationally recognized and accredited by the National Assessment and Accreditation Council (NAAC) with B+ (CGPA- 2.74 at a scale of 4). The University has recognition as a Scientific and Industrial Research Organization (SIRO) by the Department of Scientific and Industrial Research (DSIR), New Delhi. It is about 7 kilometers from Bardoli and 35 kilometers from Surat. TGG Foundation has signed an MOU for mutual collaboration in the field of Research and Development with Uka Tarsadia University on 16th July 2019.
The Indo-German Cooperation (German: Deutsch-Indische Zusammenarbeit – DIZ)
The Indo-German Cooperation (German: Deutsch-Indische Zusammenarbeit – DIZ) is a charitable society for international understanding as well as development cooperation. The original name "Sangam" is Sanskrit for "flowing together" and is, as "Ecumenical", meant in a comprehensive way: All people, no matter of which world-view, are invited to contribute to the charitable work. People of different beliefs, skin color, education, and origin, from India and Europe, work together to improve the living situation of the underprivileged. To promote international understanding and to convince more people to get involved in development cooperation, DIZ organizes awareness-raising activities in Germany and voluntary services, study trips and work camps in India apart from the project support. This offer promotes international understanding and intercultural exchange through which both sides can grow, learn and gain insight into each other's perspective. The participants support the Indian partners' work actively, on their own initiative and cooperatively. DIZ is independent of political parties, religious communities, and other organizations. TGG Foundation and The Indo-German Cooperation has entered into a partnership agreement for volunteering, Internship and cultural exchange program on 29th July 2019.
Omprakash
Omprakash is an organization dedicated to building mutually beneficial & educational relationships between grassroots social impact organizations (our Partners) and volunteers, donors & classrooms around the world who can learn from & support their work. At the core, our work is about learning through relationships, and our primary goal is fundamentally educational. By forging connections within our network, we aim to "lead out" citizens of the world towards an awareness of the human community from which they are indivisible and within which they can enact change. Our Partner organizations use our platform to recruit volunteers and interns, raise funds, and connect with each other, while individuals use the platform to find international volunteer and internship opportunities, raise funds, and receive accredited online training and mentorship. Through our EdGE program, we help universities, schools, and nonprofits reimagine and reinvent their global social impact efforts in ways that disrupt paternalism and inequality and strive for more radical learning and social change. This process helps our diverse international Partners amplify their impact, and it empowers everyone involved to become more critically conscious participants in processes of social transformation. Our bold vision is to reinvent 'global learning' to make it more affordable, more ethical, and more impactful.TGG Foundation has entered into a partnership agreement with Omprakash for volunteering, international representation and fundraising, Global Connect and International training program on 18th July 2019