Research – Innovation – Skill development
Opportunity Based Skill Development Program
TGG Foundation is opening its doors for Post Graduate Students / PHD Students / Research Scholars to participate in our skill development program which is jointly undertaken along with CG Bhakta Institute of Biotechnology for a period of 6 months and on successful completion of one sustainable research/project independently and by publishing the Thesis / Project Report, they will be appointed as an Associate or they will be supported to establish a social enterprise in rural areas to accomplish TGG's Sustainable Rural Development Goals. 
Post Graduate/PHD Students/ Research Scholars can enroll. Download the details for more information
1. Medicinal Plants and its health benefits: The search for plants with health properties are in progress at present and an in-depth research will be carried out to understand its medicinal properties and its application.  Read more… 
2. Tea: Research about the factors that are affecting the quality of tea processing like cultural factors such as standard of plucking, pruning, irrigation, shading, manuring, pest management and Atmospheric factors such as Temperature, Humidity of air, Intensity of sunshine, Rainfall and Soil management factors such as soil moisture, soil PH, soil temp, drainage to improve the quality (Colour, brightness, strength and aroma) of orthodox green & black tea production.
3. Essential oil from Green Tea: Tea leaves have Antioxidant  properties and the aroma of the tea is due to the presence of the oil present in it. An intense research to derive the oil systematically without the loss of energy and through maximum utilisation of available resources with zero waste is the aspect of research.
4. Chemical free skin care products: Goat milk soap, Nourishing oils and Aromatic oils  
1. Permaculture : Permanent agriculture is a system of agricultural and social design principles centered around simulating or directly utilizing the patterns and features observed in natural ecosystems. Fundamental principles of permaculture is to work with nature not against, mimic natural patterns and principles, encourage diversity, use of local resources, conservation of soil and water and cause minimal disturbance to nature, We are implementing a model project at The Green Gardens farm in Wayanad.
2. Green Tea Unit: We have developed a handcrafted green tea unit using the traditional knowledge of pan-drying and steaming process to make both mild and orthodox hand made green tea. It is highly energy efficient and easy to operate. We can help set-up this unit for small tea growers doing their cultivation ethically and having an organic certification.
3. Solar Drying Units: Cost effective development of Solar drying units to dehydrate vegetables, fruits and grains in order to preserve them for a longer period. This can be achieved using sunlight and without any recurring cost. 
4. Micro Essential Oil Extraction Unit: Almost every leaves, flowers, barks or trees, seeds etc have oil contents which gives them the natural fragrance, these can be extracted through a simple micro extraction process.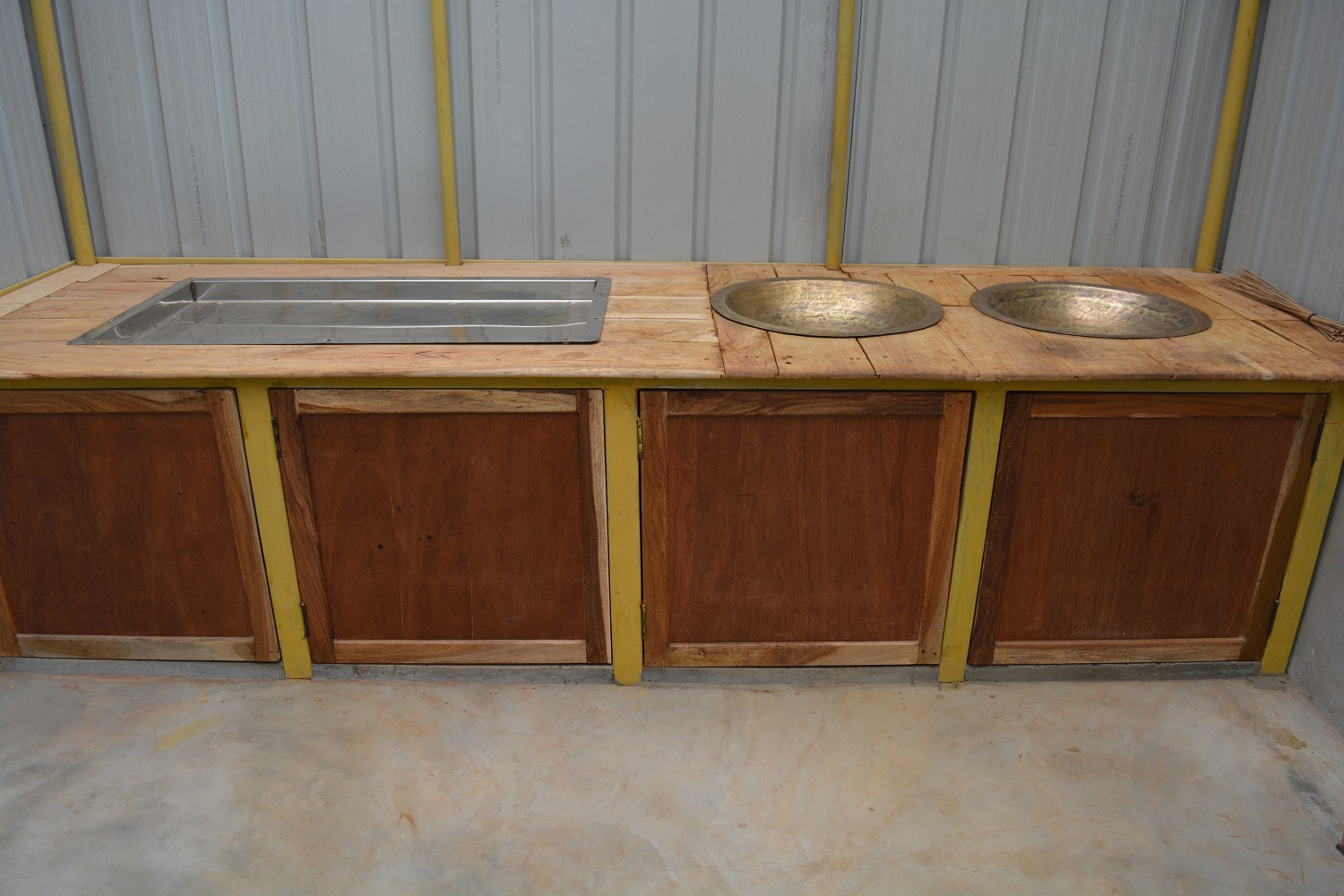 1. Responsible Tourism: It is also know as Slow and Sustainable Tourism, is a viable solution to remedy to spoiling actions, and it proposes authentic destinations that enrich local communities and those who invest in eco-friendly activities.
2. Village Adoption & Transformation : Improving the living standard of the people in rural areas without compromising the sustainability of lives are the key motive of our rural development program which is achieved through People Planet Partnership (PPP) mode. 
TGG Foundation and Uka Tarsadia University, Surat, Gujarat has entered in a collaboration agreement for jointly conducting various research projects aimed to develop rural India. An MOU to this effect has been signed on 16/7/2019. Some of the initial core areas of focus are as follows:
Medicinal Plants Identification, Developing Planting materials and Agro -Technology of Industrially demand Materials.

Plant Based food Supplements raw materials development and evaluation.
Thesis / Project Published