Centralised Operational Funding
Mooldhan is the Hindi word for "capital". Within the context of rural development, Micro credit systems have grown in popularity as a tool for empowerment of the people. It can be defined as the provision of parsimony, credit and other financial services and products of very small amount, given as short term loan to people of low income in rural, semi-urban and urban areas for enabling them to raise their income levels and improve living standards.
For TGG Foundation, Mooldhan is a centralised funding system that powers all its projects.  The functioning of this administrative activity started in the year 2015 with the interest free loan received from The Golden Greens, with a 5 year moratorium to pay back. It was then supplemented by activity contribution. 
The biggest advantage of "Mooldhan" is that it extends financial support to Social Enterprises, Self Help Group and other Socials Projects supported by TGG Foundation on interest free basis for a minimum period of 3-years to pay back to the system.  Project feasibility studies are conducted by professionals appointed by TGG Foundation, and on their recommendation financial supports are extended to approved projects. It provides great relief to those people who are starting their livelihood activities from ground zero. 
Loan Received
1. The Golden Greens has given us an interest free loan of Rs.13,12,244.00 till 31st March 2020. 
Utilisation till 31 March 2020
1. Constitution, Handholding & Self Sustainability of Navajyothi (Kerala), a self-help group supported by TGG Foundation (Provided Interest free loan) – Rs. 6,17, 954/- 
2. Acquired land to build the Rural Development Hub – Rs.6,76,000/-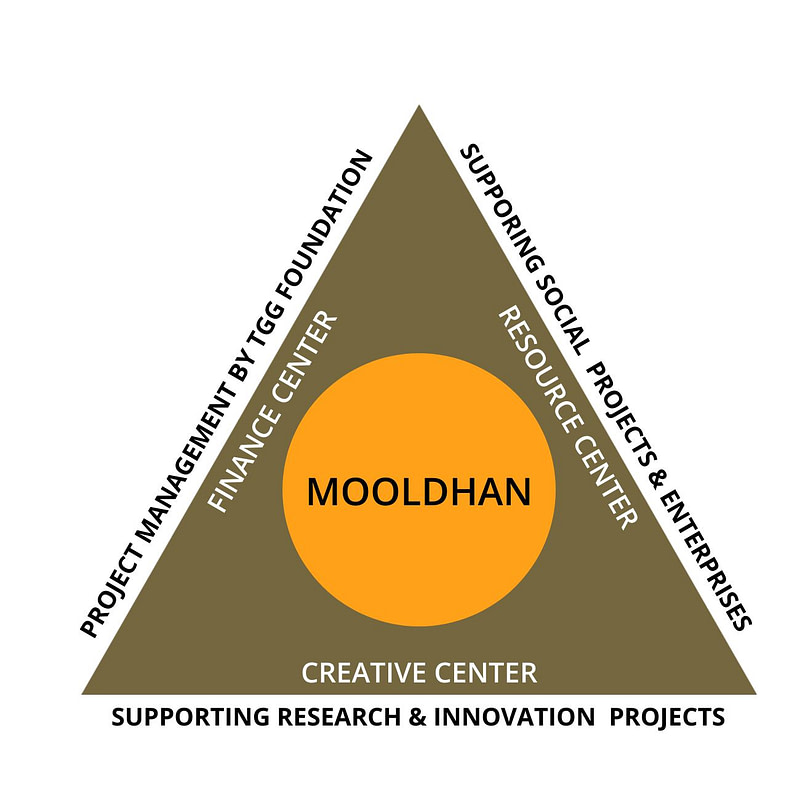 Revenue allocation for Mooldhan
From the financial year 2021
25% of all the revenue generated from the activities of TGG Foundation will be allocated to Mooldhan
10% of all the revenue generated by the social projects supported by TGG Foundation will be contributed to Mooldhan. 
Please Note
TGG Foundation is a rural development charity that is committed to transforming the lives of people in rural areas. All the donations and grants are received through our HDFC Bank Account for domestic & Omprakash special donation page for TGG Foundation Charitable Trust (details given above under How to contribute) only, and we do not accept any cash or cheque donations in the name of our members or trustees. All donations are to be credited to our above bank account only. TGG Foundation will not be responsible for payment made through other means and to individuals.