Sponsorship for Socially Vulnerable
We invoke the consciousness of everyone across the world to come forward and support this initiative of TGG Foundation to transform the life of most vulnerable children by giving them an opportunity to live with dignity. Let you be the change you wish to see in this society. The right to live without fear is implemented through NGOs engaged in rural development projects.
Safe Living & Educational Sponsorship
Acting concrete, Risha Chakma is a 14 years old girl from Lunglei District of Mizoram State in India, who has lost both her parents and was staying with her grandmother in a remote village in Mizoram in a highly vulnerable situation with no means to continue her education and for day to day living.
TGG Foundation has received a sponsorship request from TUTPM (an NGO from Mizoram) and after careful study of all documents presented by them we have agreed to sponsor her education, hostel facility, food, books & accessories, cloths etc. since April 2016.
It has helped her to continue her studies and stay safe with other children. We are confident that she will use this opportunity to turn around her life. We wish her all the very best on her upcoming board exams.
With aim to extend the program this year 2020
This present year, TGG Foundation aims to further develop its initiative in several dimensions:
Extend the possibility of a safe living and educational sponsorship to more eligible orphan children across rural India
Further nurture the creation of new local and meaningful initiatives led by the orphan children themselves. Because we do believe at TGG Foundation that contributing back to others generates a mindful sense of gratitude. And ultimately empower the child with necessary sense of responsibility for its future adulthood life experience.
That is in this new challenging context we are warmly inviting everyone for special efforts and donations this year 2020.
Project Head - Ivona Zafirovska
To offer the possibility to every sponsored orphan child to get prepared for their future and contribute ultimately back to others' needs. To create this virtuous circle through deeply rooted human values.
That initiative is resonating with a specific echo to Ivona's personal life, being also educated most of her childhood by her grandparents in North Macedonia during the 1990s. That is one of the reasons why Ivona always got a distinctive sensitivity to others' well-being and decided to invest her time and energy to meaningful projects. Since we met Ivona and her companion Geoffrey in Wayanad along their worldwide backpacking journey last 2018, we stayed closely in contact by sharing common and deeply rooted human values. That is therefore natural for her to support and contribute actively now to that mindful Orphan Child Sponsorship initiative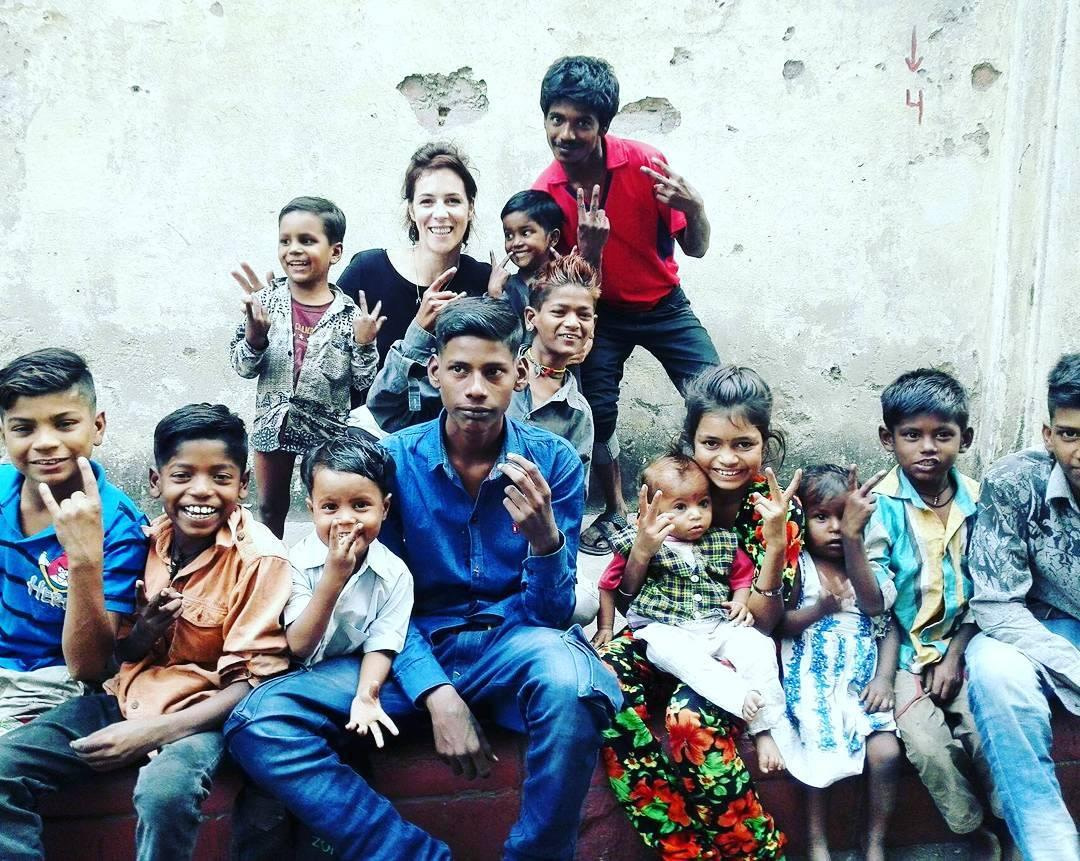 If you wish to financially support Risha in her studies and safe living
School opening expenses: Rs.4000/-
Hostel & Tuition Fee from 15th September 2020- April 2021 : Rs.21000/-
Board examination fee & Related expenses: Rs.2500/-
Administrative expenses : Rs.6875/-
Total : Rs.34375/-
List of Donors for the year 2020-21