Nature Cure and Health Care
Building up the spirit & removing the stigma
COVID 19 is now a pandemic disease caused by coronavirus affecting more than three and a half million confirmed cases and more than two and a half lakh deaths all around the world. The rapidly evolving disease and its associated threats have made the country and its people more vulnerable economically, financially, physically, and socially. Hence, through this mitigation program, we are going to prepare for the post-outbreak of this disease which will not only address the affected people but also to the general population who are more vulnerable to this disease mostly the lower-middle-class people and, children, women, and old age people.
Building up the spirit of the people by various mitigation programs such as building up the immunity of the people by use of common natural ayurvedic plants and yoga programs.
Removing the stigma attached to the disease – Public health emergencies during outbreaks of communicable diseases may cause fear and anxiety leading to prejudices against people and communities, social isolation, and stigma. Such behavior may culminate into increased hostility, chaos, and unnecessary social disruptions. Cases have been reported of people affected with COVID-19 as well as healthcare workers, sanitary workers, and police, who are in the frontline management of the outbreak, facing discrimination on account of heightened fear and misinformation about infection. Even those who have recovered from COVID-19 face such discrimination. Further, certain communities and areas are being labeled purely based on false reports floating in social media and elsewhere.
There is an urgent need to counter such prejudices and to rise as a community that is empowered with health literacy and responds appropriately in the face of this adversity.
Medicinal Plants & Its Benefits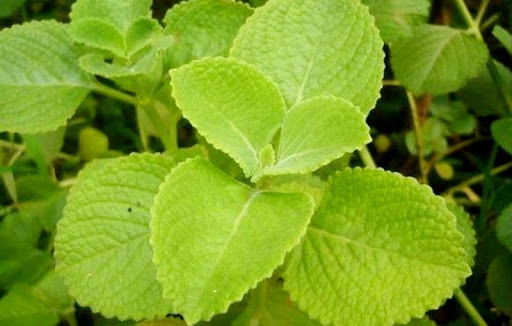 Panikoorka is a home remedy for kids and adults. It is good for the common cold, cough, stomach ache, itching, allergy, infection & wounds. It is applied in various forms like extracts, steam, added with honey, and so on.
Erukku leaves, root, bark and berries of the plant can be used against rheum and phlegm-related diseases. The root is used as an antidote and is also a laxative. The sap can be used to remove corn and callus.
Holy basil is used to treat many conditions, including H1N1 (swine) flu, diabetes, the common cold, headache, fever, stress, upset stomach, earache and more. It has also been used as a mosquito repellent.
Adalodakam has anti-asthmatic, antispasmodic, bronchodilator and expectorant, properties, the leaves have been used to treat chronic cough, asthma, and bronchitis and relieve congestion in the chest.
Aloe Vera is a short stemmed plant approximately 90 cm tall. Its leaves are thick and fleshy with grayish green in color. It produces a yellowish flower on a spike towards the top. It is mainly the gel of the leaves that is used for hair growth.