Here we encourage self-discovery, a process of examination that requires ease in concentration. We wish for you to leave with an even greater capacity to extend your hands with palms open to each other, to the health of our planet, to the acknowledgment of the interconnectedness of all beings, and to future generations. Future generations rely on us to get present, to heal, to listen. Because the more we understand ourselves in relationship to everything else, the more informed of nature's rhythm, the better we become in knowing what it means to be responsible and how to teach that knowledge through the way we live our daily lives.
MINIMALIST LIVING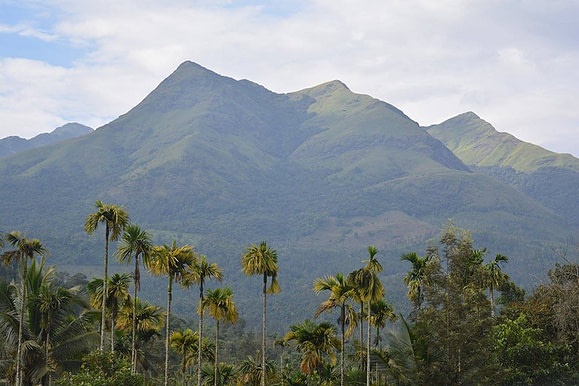 When you arrive at the RHM Center, Wayanad, you will be greeted by the raw beauty of nature. You will experience a gentle spaciousness that asks very little of your physical energy. This is an intentional design, for many of us live in a space of constant stimuli, being bombarded by external influences that overwhelm us and make us struggle to focus on discovering and creating our true purpose. A center is a humble place, the only real adornments being drawn from the land which existed before we came here. There is room for all the parts of yourself to be examined in calm contemplation through the still quietness we hope you find here.
We do not exist to judge each other. We are not here to proselytize or display bigotry. Our world contains in it a great number of human teachers, preachers, gurus, news anchors, talk show hosts, online egoists, armchair psychologists, barstool therapists- essentially at every turn there is someone offering a solution, an anecdote, a guidebook, a right way, a manual for life. The greatest lessons we can learn often come from a raw relationship with our earth. As conscious beings, we are inherently tasked to be the caretakers of our environment. Our aim is to provide a place that is safe and healing where you can come to gain clarity and insight, where you can become fine-tuned and tuned in to the natural world as it exists; without the increasing demands of constant construction and so-called development, we so often impose on it and on each other. It can be hard to piece together how we wish to move through the world with these pressures. Therefore, there are no persons who are not welcome at the center, we only ask that you have the desire to connect with nature and work towards a deeper understanding of the importance of your place in this world.
The Center exists to engage those individuals looking to broaden their capacity for purposeful human transformation. By our nature, we are curious creatures, and that curiosity for inner growth and expansion is all that is needed to begin a journey of transformation. Our hope is that all can embark on this path towards a life of kind selflessness and compassionate responsibility. If you are drawn to this self-exploration in a natural healing environment with us we look forward to meeting you.
SUSTAINABLE LIVING
We maintain The Green Gardens, a 100% Ethical Farm following organic practices in Sulthan Bathery thaluk, in the district of Wayanad, Kerala as a model farm, where we are able to implement various sustainable developments, provide a year-round livelihood for 3 women and a man and extends opportunities to socially responsible people from across the world through our Responsible Human Mission program. Sustainable living practice in a unique opportunity to engage in farming, traditional cooking, tea processing, livestock management, plant nursery management, biodiversity creation, etc. while you stay and enjoy the peace and tranquillity of this ethical farm. it is a non-commercial activity and the amount paid by you for accommodation is treated as a donation and is used for the construction of our Rural Development Hub for livelihood creation in Wayanad. It is a noble cause and you are entitled to Income tax exemption under 80G for your donation.