EXECUTIVE COMMITTEE
DECISION MAKING AUTHORITY
The Governing Body responsible for Infrastructure development & decision-making (Indian Nationals residing In India only)

S.V. Laiju – Chairman
Laiju, is a commerce graduate from Delhi University with over 25 years of experience in operations, management, projects, pre-opening, and consulting. He understands the value of our natural environment and believes that we all share a responsibility in upholding it for ourselves and future generations. This belief led him to his most recent and cherished project; The Green Gardens, a self-sustaining eco-farm project in Wayanad, Kerala. After executing various projects for TGG Foundation since its inception in 2014, Laiju is presently engaged in architecting a Global Habitat for people from across the world to stay together and perform activities that can enhance the human aspects of life through self-transformation. As a Chairman he is responsible for creating the necessary policies and procedures in consultations with other members of TGG Foundation, provide the necessary backup support to members on Journey with TGG, head the operations and conceptualise various sustainable development activities/projects in rural areas to accomplish the sustainable rural development goals set by the Foundation.
Anuj Mehra – Secretary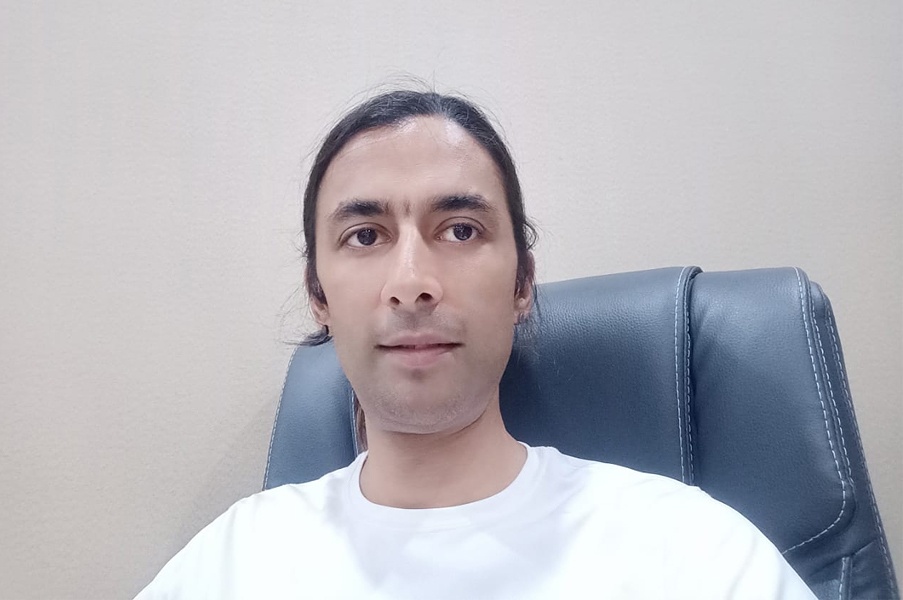 Anuj, the Secretary of TGG Foundation is a graduate of Commerce from the prestigious Sri Ram College of Commerce, New Delhi. Alongside his very own handicraft export business in Delhi that he has been successfully managing for 18 yrs. He has also embarked on a Journey engaging in a variety of self-healing alternative methods such as Pranic, NLP, and Access Bars to further his intuitive and passionate side of service to humankind. His background and experience in investment planning and business in a diverse field are greatly beneficial to the self-sustainability of the trust. Being an all-rounder by nature, he completely understands the in and out of the foundation and its response. In addition to his role as a Secretary, he is also responsible for assisting the members In their journey with TGG and planning various welfare programs for their well being.
Namitha Laiju – Treasurer
Namitha, the Co-Founder, and Treasurer of the TGG Foundation is actively involved in hand-holding self-help groups and establishing a social enterprise to support their activities with the participation of the other members of the trust. She is creating opportunities to work from home for women in villages who are committed and hard-working. As a treasurer, she has the responsibility of risk management, compliance and keeps a strict watch on all major aspects of financial management. She also coordinates with the Internal and external auditors and also monitors the day-to-day activities of the self-help group by bridging a strong communication between the trust and the beneficiaries. In addition to the above, she is responsible for the administrative activities of the trust.