NATION CONCLAVE (2019)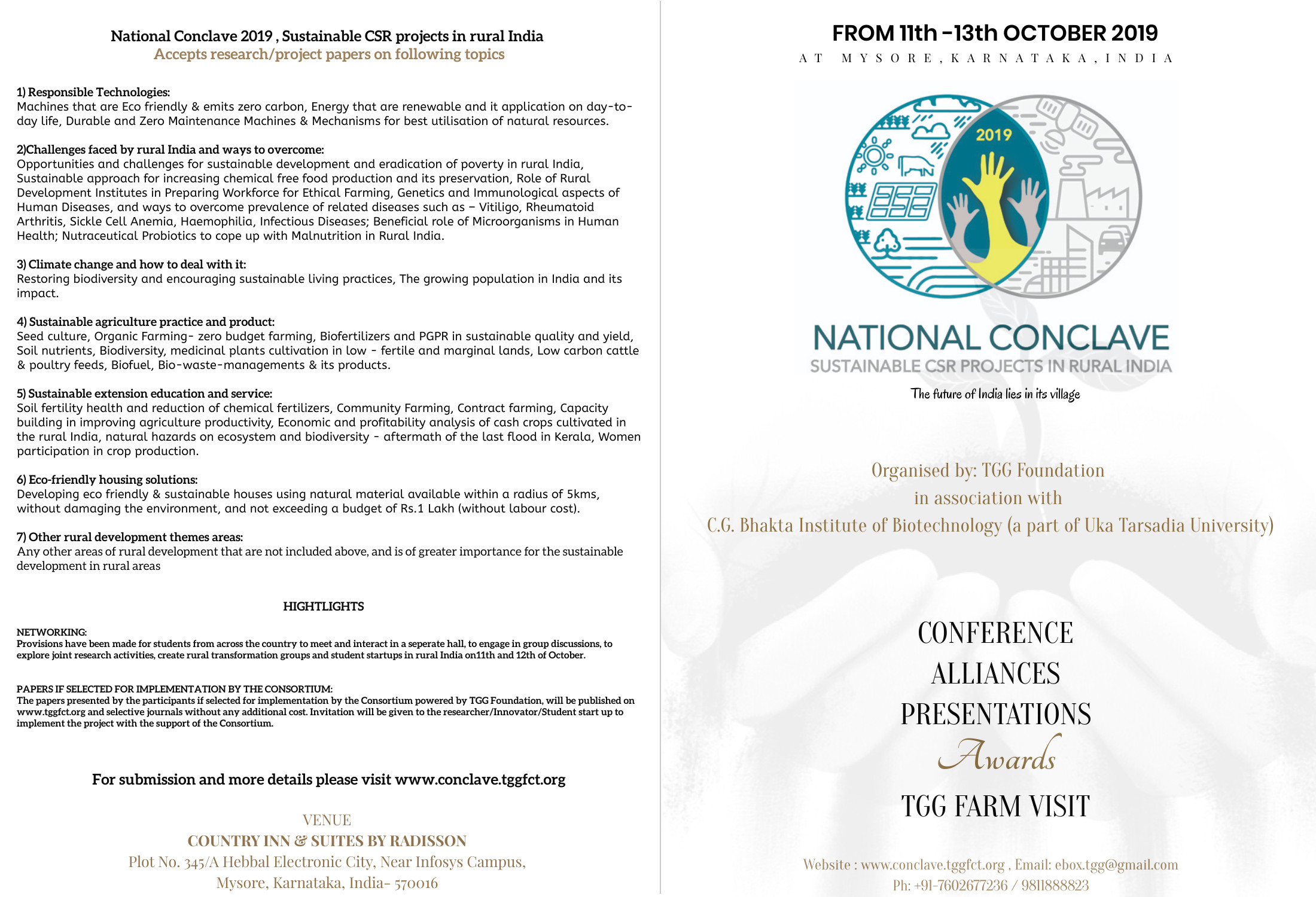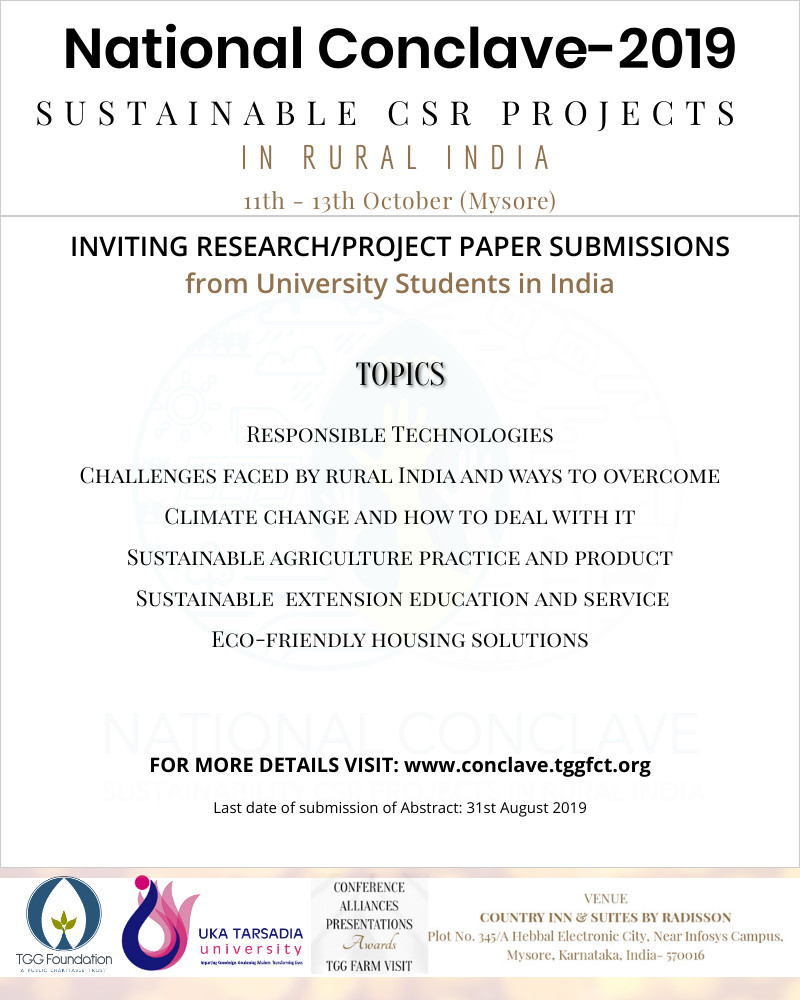 TGG Foundation in association with CG Bhakta Institute of Bio Technology organised a National Conclave at The Country Inn and suites, Mysore on 11th October 2019. It was spear headed by Shir. Rupak Dayal who was the Advisory & Ethics committee member of TGG Foundation (We have lost him in the hands of COVID). This National Conclave was attended by Govt. officials, Corporates, Academicians, Faculties and students. The idea was to connect the youths from rural areas to the corporates to invite their attention in utilising the CSR Funds for developing social start-ups in rural areas. It is essential to develop entrepreneurial abilities of the youths in rural areas to stop urban migration and to set-up MSMEs with the support of CSR Funds in rural areas under the handholding and mentoring support of TGG Foundation and its Associates. The growing gap between the Academia and the Industry are also a major concern, which will be bridged through innovative projects as part of our Youth Empowerment Program.
TGG Foundation has awarded the best projects presented during the Project Presentation & Networking which was held on the 2nd day of the National Conclave (12th October 2019) at YMCA Mysore.
TGG Foundation has also announced start up support to students with creative minds on the Project Submit held on 14th January 2020 at Hotel Mount Avenue in Wayanad.
OTHER REFERENCE LINKS:
Photos of National Conclave – Day one